QUALITY AT EVERY TURN
We build and maintain world-class trails by collaborating with experts from around the country. We are proud to partner with long-standing organizations with decades of experience advocating for, building, and maintaining incredible trail systems. Working with advocacy organizations, trail designers, and rider groups, we've made our mark on hundreds miles of trail, and we're just getting started.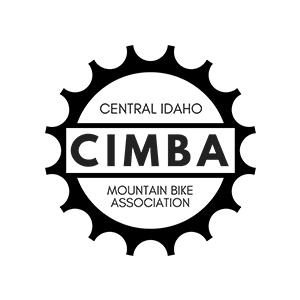 CIMBA
To-date, One Track Mind and the Central Idaho Mountain Biking Association have partnered to complete nearly 8,000 hours of Idaho Conservation Corps crew time that has resulted in 46.8 miles of freshly maintained trail and 1.4 miles of rerouted trail. 33 young adults and 52 youth ages 15-18 spent the summer living in the woods and working on their trails, including the long-awaited first phase of the Payette Lake Trail.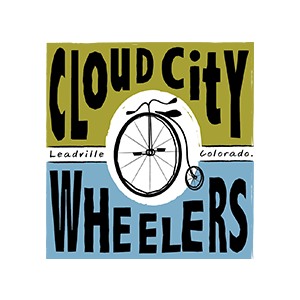 Cloud City Wheelers
One Track Mind partnered with Cloud City Wheelers to construct the new Slip N Slide trail in Leadville, Colorado. The 1.4-mile trail snakes through a tight lodgepole pine corridor and greets users with rollers and berms. Lake County High School students and a group of hard-working volunteers made this year-round trail near the heart of Leadville a reality with 214 hours of construction over the course of 4 weeks.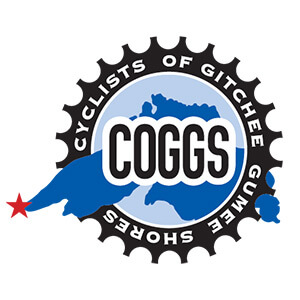 Cyclists of Gitchee Gumee Shores (COGGS)
COGGS is committed to sustainable trail development, equitable trail access across the Twin Ports, and to developing a welcoming outdoor recreational culture by promoting opportunities, education, programming, partnerships, and healthy outdoor fun. One Track Mind is partnering with COGGS summer of 2020 in Duluth, Minnesota. Working together, crews will build trail along DT Vermillion Road and Ely's Peek and complete over 12 miles of maintenance in the Brewer Park and Mission Creek Trails.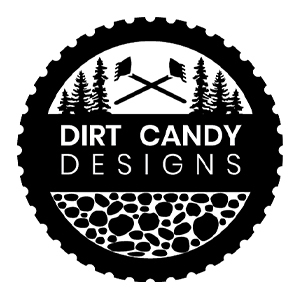 Dirt Candy
One Track Mind started working with Dirt Candy in 2020 in Minnesota at the Split Rock Wilds Trail System. Dirt Candy is committed to sustainable trail design creating environmentally responsible trails that allow recreation users access to beautiful terrain while promoting respect for the land and a healthy lifestyle. They have brought a lot of fun to the Split Rock Wilds system and we're excited to see what they come up with next!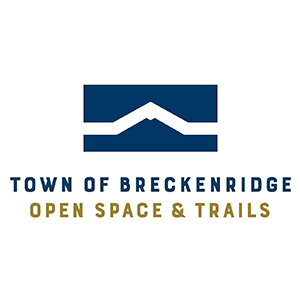 Town of Breckenridge Open Space & Trails
The Breckenridge Open Space program preserves lands that define and enhance the unique mountain character of the Town of Breckenridge, with the goal of maintaining our community's quality of life for present and future generations. Through property acquisition and management, the program protects public open space lands that contain trails, sensitive natural resources, historical sites, view corridors or other open space and community conservation values. The Friends of Breckenridge Trails is a program designed to provide an opportunity for locals and visitors to participate in the upkeep of the fragile habitats, open spaces and trail systems unique to the Town of Breckenridge.
In 2020 One Track Mind Foundation joined forces with the Town of Breckenridge Open Space & Trails to bring together partners and fund work to construct a new, non-motorized, natural surface trail connecting the existing Weber Gulch Trail to the Nightmare Trail.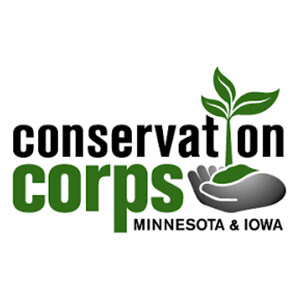 Conservation Corps Minnesota & Iowa
Conservation Corps Minnesota & Iowa engages youth and young adults in meaningful service, leadership development, and environmental stewardship throughout the Midwest. OTM has partnered with Conservation Corps Minnesota & Iowa on a number of trail projects for Three Rivers Park District in the Greater Twin Cities metro area, including extended trail maintenance and improvement at the Elm Creek, Lake Rebecca, and Murphy Hanrahan trail systems.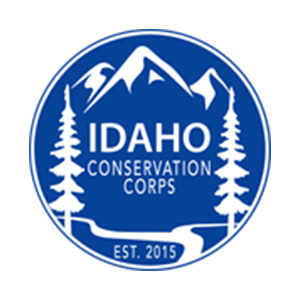 Idaho Conservation Corps
In 2019, a One Track Mind-funded initiative with the Idaho Conservation Corps oversaw 85 Idaho Conservation Corps youth and young adults carry out 11,431 project hours of construction and maintenance of key mountain bike trails in Payette National Forest. 33.4 miles of trail were improved and 538 drainage structures were constructed. OTM and the ICC will continue to grow this partnership in the years to come.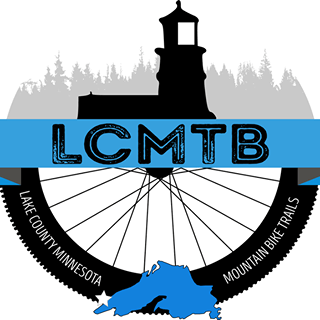 Lake County Forestry
Lake County Forestry works to protect, develop and administer Lake County's land and timber resources to best meet the needs of county residents. One Track Mind is partnering with Lake County Forestry/Land Department to provide maintenance, sign installation, and trail brushing to 20 miles of new and existing trail. OTM and Lake County are teaming up with Conservation Corps of Minnesota & Iowa (MCC) to build 3 miles of trail including work on Paradise Trail, an intermediate, single-track trail connecting two existing segments.
The new trail will  allow all-season riding in an area that was previously only accessible in the winter. The hand built single-track will take riders from boreal forest, to northern hardwood through a Red Pine plantation, offering a roller coaster like experience.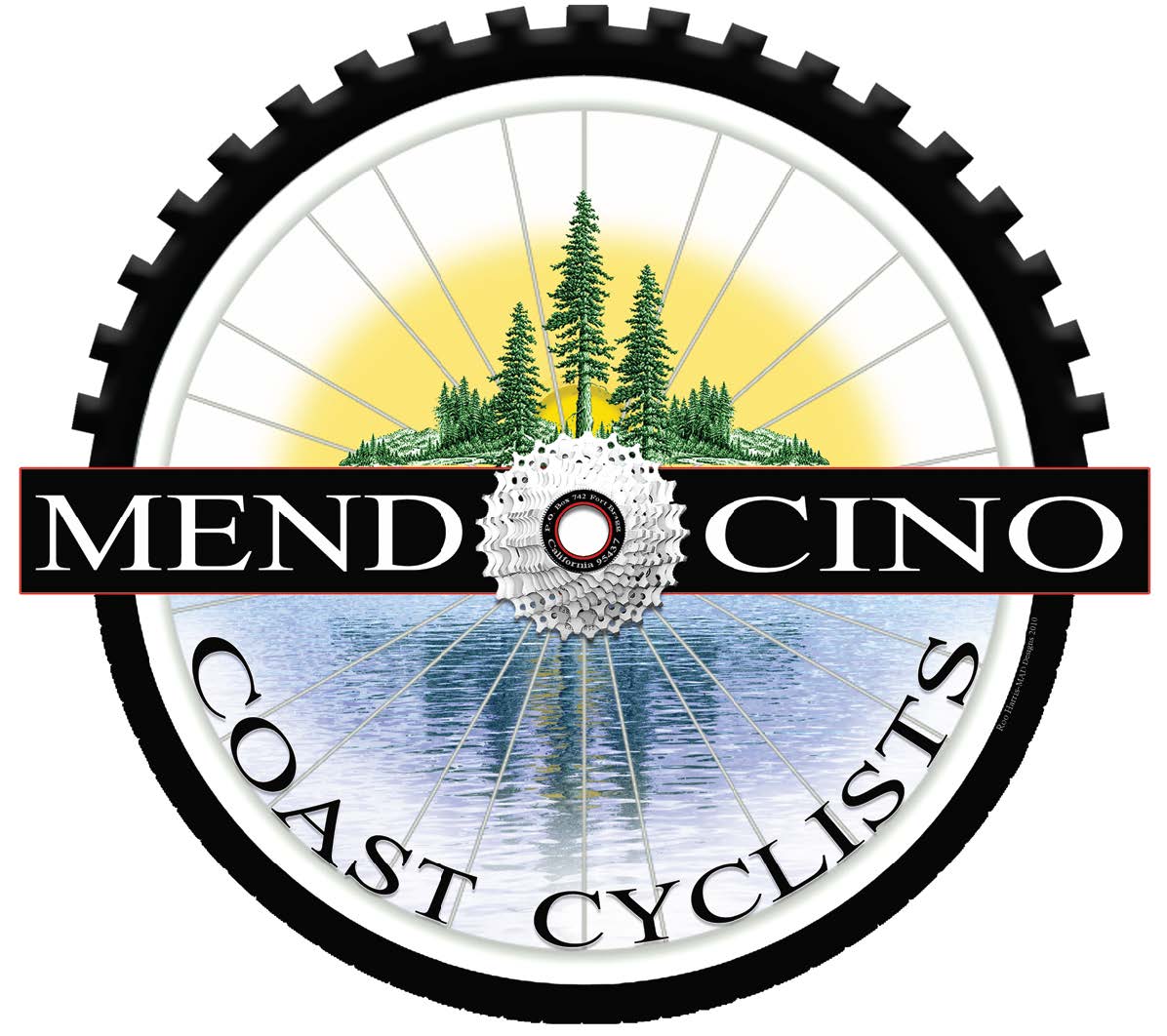 Mendocino Coast Cyclists
One Track Mind partnered with Mendocino Coast Cyclists to create a sinuous 2.1 mile trail weaving through the redwoods of Jackson Demonstration State Forest. Built with mountain biking in mind, we connected three existing high use trails to create a multipurpose trail friendly for all! Observatory Trail is the first machine cut trail in our entire trail system and is in character with those that it connects to in the Woodlands area, which were hand built by the Civilian Conservation Corp during the 1930s WPA.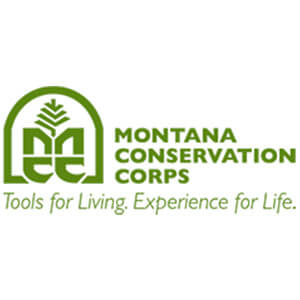 Montana Conservation Corps
Montana Conservation Corps is dedicated to inspiring young people through hands-on conservation service to be leaders, stewards of the land, and engaged citizens. OTM has partnered with the MCC on a number of trail maintenance projects in McCall, Idaho. This summer, a half-dozen Corps members will be working on a trail maintenance project in the McCall Ranger District in Payette National Forest for three-and-a-half months.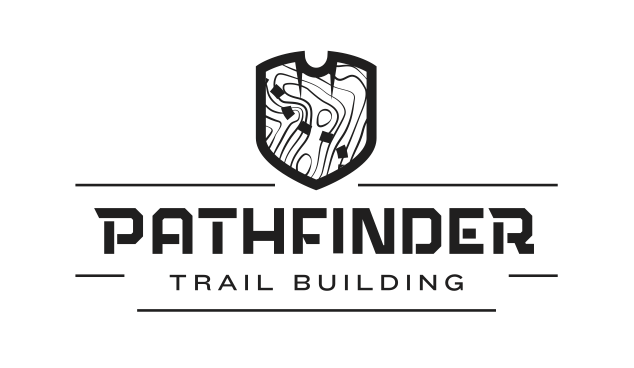 Pathfinder Trail Building
Pathfinder Trail Building creates fun and exciting trails that will last the test of time! They work to utilize the terrain to create fun flowing and sustainable trails. With experience working in the deserts of Nevada to the red clays of Duluth MN, building classic cross country, gravity fed flow trails, and bike parks.
Progressive Trail Design
Progressive Trail Design is a world-renowned trail design and construction firm based in the mountain biking hotbed of Bentonville, Arkansas. OTM has partnered with the team at Progressive Trail Design to create dozens of miles of new trails in Minnesota, Idaho, and California. Progressive Trail Design oversees our new builds from start to finish–leveraging their unmatched expertise with land use planning, technical design, and final construction.

Rock Solid
Since 2014, Rock Solid has built hundreds of miles of trail in United States concentrated mostly in midwestern states like Arkansas, Michigan and Minnesota. They are recognized as one of the largest and highest quality mountain bike trail building companies in the country that creates destination worthy trail systems. From planning & design to construction, Rock Solid has a mutual respect for our natural world through the most sustainable build methods and believes trails are catalysts for promoting health in local communities, economies and environments
Rock Solid Trail Contracting joined us at Split Rock Wilds Summer of 2022 to build a beginner flow trail to access the Split Rock State Park campground and an advanced downhill optimized trail in the Shipwreck Loop.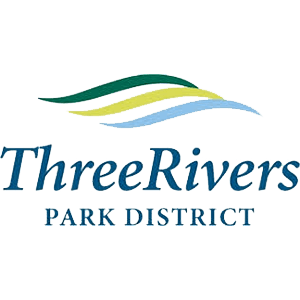 Three Rivers Parks
One Track Mind is funding the construction of nearly ten miles of single track trails at Carver Park in Victoria, MN. In 2019, OTM collaborated with Conservation Corps Minnesota & Iowa for a week of trail maintenance at each of the Elm Creek (12.7 miles), Lake Rebecca (13.25 miles) and Murphy Hanrahan (10 miles) trail systems. In 2020, OTM will continue to coordinate local youth to help preserve each of the three popular trail systems.

Zenith Trail Contracting
Zenith Trail Contracting is known for their rider-focused and creative trail construction, and the OTM Foundation partnered with them to craft a challenging one-way descent at Split Rock Wilds, MN. Zenith focuses on promoting creative riding and community engagement through their work and look forward to developing trails for both lifelong bikers and the next generation of riders to enjoy! 
Support A Project
Our projects are made possible by donors, volunteers, and corporate sponsors. Each of our trail initiatives is designed to inspire and educate young people by providing them hands on outdoor trail building opportunities with the objective of developing life-long skills and a passion for nature.
Propose A Project
Do you have land that would be perfect for public mountain biking trails, or know someone looking for an experienced team to design, build, or maintain trails? We're ready to make it happen. Get in touch, and let's get to work.