Trek Trails Powered by OTM at Mt. Telemark Village
One Track Mind Foundation is partnering with The American Birkebeiner Ski Foundation (ABSF) to complete approximately 17 miles of mountain bike trails at Mt. Telemark Village, in Cable, WI. This partnership, in addition to existing funds received from the Trek Foundation, ensures construction will be completed over the next three to four years. Once finished, the looped trail system will feature around ten miles of enduro and downhill style trails and seven miles of cross-country style trails.
Modern flow and technical trails, combined with the already incredible Chequamegon Area Mountain Bike Association (CAMBA) singletrack network, will make the Cable area a nation-wide destination for off-road cycling. For more than a decade, mountain bikers have daydreamed about the potential for trails at Mt. Telemark.
ABSF working with Rock Solid Trail Contracting developed a four-phase plan that will provide a new style of riding in the area. Phase one was completed and open to the public during the fall of 2022. It features about 3 miles of trails, including a beginner loop called "Once" — which starts near the Birkie Trailhead, and an intermediate trail called "Evenflow" that connects to existing CAMBA trails.
Phase two construction will take place during the summer of 2023 around the historic Mt. Telemark ski area. These trails will be connected to existing cross-country trails and cater to all ability levels. Once open, trail access will occur primarily from the Base Camp at Mt. Telemark Village, which will serve as a year-round hub for outdoor recreation. ABSF is breaking ground on the 15,000 square foot Base Camp building during the summer of 2023.
Future phases for the Trek Trails Powered by OTM at Mt. Telemark Village includes plans for a balance bike track for the youngest of riders, pump track to be enjoyed by all, skill-building loop, drop/jump zone, and slopestyle area. This set of diverse amenities will put the Trek Trails Powered by OTM at Mt. Telemark Village on all midwestern riders' bucket lists.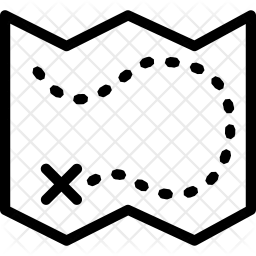 OUR PARTNERS
One Track Mind partners with organizations that are passionate about environmental conservation and trail stewardship. Together, we create and protect trail systems that expand mountain biking access. Our partnerships offer young people across the country opportunities to develop skills that empower them to create their own paths in life.
Support A Project
Our projects are made possible by donors, volunteers, and corporate sponsors. Each of our trail initiatives is designed to inspire and educate young people by providing them hands on outdoor trail building opportunities with the objective of developing life-long skills and a passion for nature.
Propose A Project
Do you have land that would be perfect for public mountain biking trails, or know someone looking for an experienced team to design, build, or maintain trails? We're ready to make it happen. Get in touch, and let's get to work.