Life-Changing Adventures
One Track Mind Foundation is a nonprofit 501(C) (3) organization supporting passionate explorers and adventurers. We fund mountain bike trail building and maintenance across the United States, collaborating with regional partners, local youth and volunteers to give back and grow the sport of mountain biking.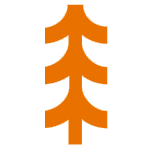 Nature
We disconnect to reconnect with ourselves. Out here, solitude and adventure form the perspective that powers our lives.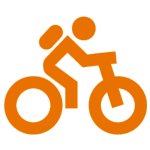 Exercise
Movement is medicine. When we push ourselves, we discover potential that propels us further than we thought possible.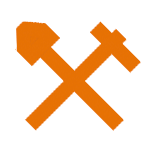 Volunteer
Dedicating time and talent to a cause larger than yourself fuels a cycle of fulfillment that creates purpose.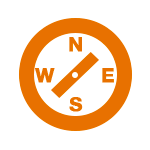 Educate
We empower young people to develop the skills, curiosity, and confidence to forge their own paths in life.
Tracy Paradise
President and Chief Executive Officer
Tracy Paradise cofounded the One Track Mind Foundation in 2017 with the help of John Danhakl, a longtime friend and mountain bike enthusiast. Her vision in creating OTM was to advance the sport of mountain biking by supporting the work of volunteers and youth in building, improving, and maintaining single track mountain bike trails. The Foundation is committed to creating opportunities for young people to develop life skills and an appreciation for the sport through unique outdoor summer programs.
Three Rivers and Pathfinder Trails bring new trail to Metro. New Bike Park What the Metro Needed.
read more
OUR PARTNERS
One Track Mind partners with organizations that are passionate about environmental conservation and trail stewardship. Together, we create and protect trail systems that expand mountain biking access. Our partnerships offer young people across the country opportunities to develop skills that empower them to create their own paths in life.
Support A Project
Our projects are made possible by donors, volunteers, and corporate sponsors. Each of our trail initiatives is designed to inspire and educate young people by providing them hands on outdoor trail building opportunities with the objective of developing life-long skills and a passion for nature.
Propose A Project
Do you have land that would be perfect for public mountain biking trails, or know someone looking for an experienced team to design, build, or maintain trails? We're ready to make it happen. Get in touch, and let's get to work.