Build Trails That Lead To Great Adventures
Our mission to preserve and expand multi-use single track trails is brought to life with the support of our partners, volunteers, and donors. Join us in creating life-altering work opportunities for young people that grow the sport of mountain biking through sustainable trail building and maintenance. Become a partner, propose a project, or volunteer.
Support A Project
Our projects are made possible by donors, volunteers, and corporate sponsors. Each of our trail initiatives is designed to inspire and educate young people by providing them hands on outdoor trail building opportunities with the objective of developing life-long skills and a passion for nature.
Propose A Project
Do you have land that would be perfect for public mountain biking trails, or know someone looking for an experienced team to design, build, or maintain trails? We're ready to make it happen. Get in touch, and let's get to work.
OUR PARTNERS
One Track Mind partners with organizations that are passionate about environmental conservation and trail stewardship. Together, we create and protect trail systems that expand mountain biking access. Our partnerships offer young people across the country opportunities to develop skills that empower them to create their own paths in life.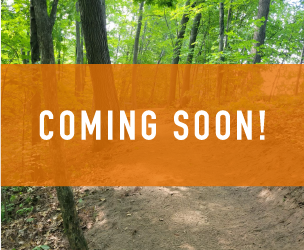 Timberland Hills Powered by OTM in Cumberland, WI will bring at least 25 miles and potentially more mileage in future phases - of progression-oriented single-track trails to Timberland Hills, a naturally rolling 2,300-acre forest that sits at the intersection of...
read more