The Ruby/Loon Lake loop consists of three separate trails that can be ridden from two different trailheads. From Ruby Meadows Trailhead, there is a stout 20+ mile loop with a fair amount of climbing on the way home. The beginning of the trail is 4.5 miles of fast double track that meanders through forested mining areas and dredge ponds. It quickly turns into a fun, fast single track descent into Ruby Meadows. In 2018, One Track Mind with ICC rebuilt this downhill section and several of the bridges in Ruby Meadows. We also removed downed logs from the sides of the trail to create a wider and safer riding corridor. In 2020, OTM and ICC will partner again to finish bridge reconstruction, add rock armoring and begin rehabbing the trail tread where it has become cupped.
The Loon Lake portion of the Ruby/Loon Lake loop takes riders to one of the most scenic alpine lakes in Idaho. This ten-mile loop includes the Secesh River Trail, and is rated by the International Mountain Bike Association as one of their must do "EPIC" trails. The loop segment can be accessed from the Chinook Campground near Secesh, ID. The downhill section from Loon Lake to the lower Secesh River Bridge has some eroded sections that have been a priority for One Track Mind with volunteer and ICC crews. The trail section along the Secesh River is outstanding, be sure to check it out!
In 2021 a crew from MCC completed a 6/10th of a mile reroute, which included cutting a new corridor and digging an entirely new trail. The reroute accomplished the goal of avoiding a long marsh/wet area as well as some steep trail. The trail has previously been unrideable due to mud. The work was rigorous and completed in hot, dry and smokey conditions.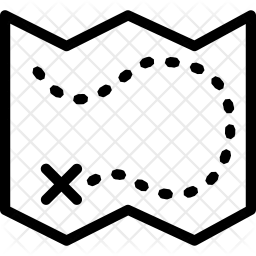 20 Miles
OUR PARTNERS
One Track Mind partners with organizations that are passionate about environmental conservation and trail stewardship. Together, we create and protect trail systems that expand mountain biking access. Our partnerships offer young people across the country opportunities to develop skills that empower them to create their own paths in life.
Support A Project
Our projects are made possible by donors, volunteers, and corporate sponsors. Each of our trail initiatives is designed to inspire and educate young people by providing them hands on outdoor trail building opportunities with the objective of developing life-long skills and a passion for nature.
Propose A Project
Do you have land that would be perfect for public mountain biking trails, or know someone looking for an experienced team to design, build, or maintain trails? We're ready to make it happen. Get in touch, and let's get to work.