Timberland Hills Powered by OTM in Cumberland, WI will bring at least 25 miles and potentially more mileage in future phases – of progression-oriented single-track trails to Timberland Hills, a naturally rolling 2,300-acre forest that sits at the intersection of Burnett, Barron and Washburn counties in western Wisconsin only two hours from both the Twin Cities and Duluth.
Timberland Hills Foundation is working with One Track Mind Foundation and their partners; Dirt Candy Design who did the conceptual trail design and Kay-Linn Enterprises to manage and further develop the project. OTM is bringing in Dirt Candy Design and Pathfinder Builders to build the first phase of the project this summer and fall. Construction of future phases will take place in late summer and fall over the next three years.
 The looped trail system will feature approximately 4 miles of All Abilities (green) trails, 13 miles of Exploration (blue) trails, and 8 miles of Adventure (black) trails, along with a skills-development Bike Playground near the trailhead and Gravity Zones with exhilarating descents for riders of all abilities.
The trail system will highlight the Timberland Hills landscape while expanding recreational uses throughout the summer and fall months with a diverse suite of trails that appeal to mountain bikers of all abilities and interests. The collaboration with OTM, Burnett County, the trail designers and builders allows Timberland Hills to build upon their legacy of winter skiing creating an outstanding year-round outdoor recreation area for all! And who knows- maybe there will be fat biking – you will have to wait and see.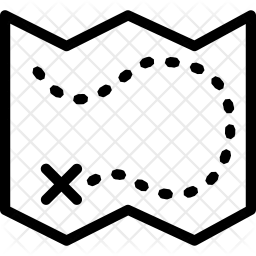 OUR PARTNERS
One Track Mind partners with organizations that are passionate about environmental conservation and trail stewardship. Together, we create and protect trail systems that expand mountain biking access. Our partnerships offer young people across the country opportunities to develop skills that empower them to create their own paths in life.
Support A Project
Our projects are made possible by donors, volunteers, and corporate sponsors. Each of our trail initiatives is designed to inspire and educate young people by providing them hands on outdoor trail building opportunities with the objective of developing life-long skills and a passion for nature.
Propose A Project
Do you have land that would be perfect for public mountain biking trails, or know someone looking for an experienced team to design, build, or maintain trails? We're ready to make it happen. Get in touch, and let's get to work.