Hardtails, 29ers, full-sus, fatties…
There are different types of mountain bikes for virtually every type of riding. The massive variety of wheel sizes, tire widths, frame materials, and suspensions is enough to make anyone's head spin. For clarity's sake, we're going to break it all down based on what matters most: The type of riding you enjoy.
Cross Country Mountain Bikes
Cross country or xc mountain bikes are designed for off-road speed above all else. XC bikes are available in both 29-inch and 27.5-inch setups. Across all mountain biking categories, 27.5in (or 650b) wheel sizes have grown significantly more common over the past seven or eight years. The 650b size strikes an ideal balance between nimble, old school 26-inch wheels and roll-over-anything 29-inch wheels.
Cross country bikes are lightweight and stiff, with suspension forks between 80 and 120mm of travel, typically. Cross country bikes are traditionally hardtails (bikes with suspension forks), though they can also be fully rigid (no suspension) and full-suspension (suspension fork and frame). Cross country bikes are all built with an aggressive geometry that puts riders in more powerful and aerodynamic riding positions. If your priority is racing, XC is probably the way to roll.
Here's an example of a cross country bike, for reference.
Trail Mountain Bikes
Trail bikes are the most common type of mountain bike because of their versatility. Suspension travel is typically 130 to 150mm, which allows trail bikes to more comfortably take on challenging trail features than cross country bikes. The geometry is also more relaxed than cross country bikes, which makes for a more upright riding position, compared to the more aggressive, weight-forward riding position of xc bikes. Trail bikes can be both full-suspension or hardtails, and wheel sizes are 29 inches or 27.5 inches, with 27.5 becoming increasingly more common. Think of trail bikes as the jack-(or jill)-of-all-trades. They're strong options for rolling cross country trails and more technical trails with more elevation change. They're also typically a bit more durable than xc bikes. If you're looking for a do-it-all rig, definitely focus on trail bikes.
Here's an example of a women's-specific trail bike, for reference.
Enduro Mountain Bikes
Enduro or all-mountain bikes are mountain bikes that are designed for taking on an even wider range of trails than trail bikes. Enduro bikes are full-suspension and are built for being ridden in challenging mountain environments with technical descents. Enduro bike suspension typically has 160 to 170mm of travel, which allows them to more comfortably take on tougher terrain than trail bikes. Unlike the downhill bikes described below, enduro bikes are also capable climbers. If you're an experienced rider who's spending plenty of time riding steep, technical terrain, enduro is probably the move for you.
Here's an example of an enduro bike, for reference.
Downhill Mountain Bikes
Downhill bikes are designed to do one thing and one thing only. Can you guess what it is? Downhill bikes are built to bomb steep descents with speed, control, and comfort. 200mm of travel and extremely slack frame angles put the rider's weight low towards the back of the bike, making the steepest of slopes rideable. Downhill bike geometry is specialized to the point that they're difficult to climb on for more than a short distance. Most downhill riders ride lifts or push their bikes to the top of hill before ripping down again.
Here's an example of a downhill bike, for reference.
Fat Bikes
Fat bikes are essentially trail bikes with four- or five-inch-wide tires that make them particularly well-suited to snow, and wet, or washed-out sandy terrain. For those of us in cold climates, fat bikes transform mountain biking from a six-month season to nearly year-round. And even in good conditions in the warmer months, many continue riding fat bikes for their unbeatable traction and ability to roll over just about anything. Fat bikes come in both 27.5 and 29-inch configurations, and are almost always rigid, though there are some full-suspension fatties out there.
Here's an example of a fat bike, for reference.
Bikepacking Mountain Bikes
, or off-road bike touring has exploded in popularity over the past decade. Unlike traditional road bike touring with easy on-and-off panniers, most bikepacking is done with bikes and packs that are optimized for the rigors of days, weeks, and months of off-road touring. Bikepacking bikes excel with relaxed geometry for long days in the saddle, durable construction, and a variety of mounts for racks, cages and attachments to carry gear. Depending on the style of riding, some bikepacking bikes are more closely related to cyclocross bikes, while others are clearly cousins of mountain bikes.
Here's an example of a bikepacking bike, for reference.
So, which type of mountain bike is right for you? Consider the type of riding you plan on doing. Do you live in the mountains or Midwest? Do you want to race, or are comfort and versatility your priorities? Find a bike that fits your riding style, and go get dirty!
Catch up on what you missed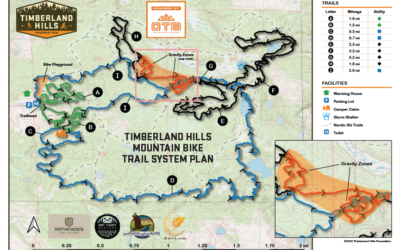 One Track Mind Foundation and Timberland Hills Foundation Partner to Create a New Destination Mountain Bike Trail System at Timberland Hills Recreation Area in Northwestern Wisconsin Cumberland, WI (August 2, 2023) – The Timberland Hills Foundation, Inc. (THF) is...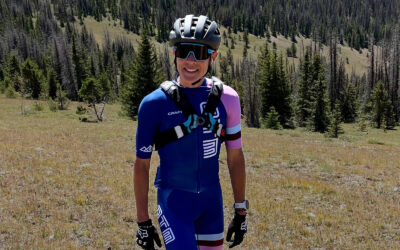 Trail enthusiasts! The Trail EAffects Podcast is here, and it's one that you definitely won't want to miss. Tracy Paradise is not just an expert in the trail realm, but she's also a powerhouse of inspiration. She is known for her captivating projects that are not only...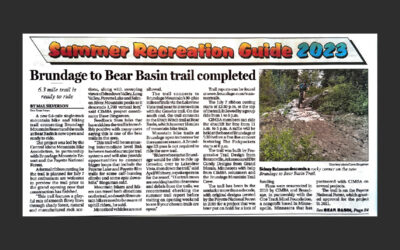 Star News has featured the new opening of Bear Basin! "A new 6.4-mile single-tradmountain bike and hiking trail connecting Brundage Mountain Resortand the trails at Bear Basin is now open and ready to ride." View articleMore from the Blog